The first trailer and poster for Star Wars: The Last Jedi have been unveiled
For weeks, months even, Star Wars fans from around the world have had one thing on their mind: Star Wars: Celebration. Why, you may ask? Well, Star Wars: The Last Jedi is due for release later this year and it was expected that we would be treated to our very first look at the movie. That day has finally arrived. Star Wars: Celebration is a go, and the Last Jedi panel have presented us with precisely what we had hoped for, as well as a little extra treat in the form of a movie poster!
We get a glimpse of Luke, Rey, Finn, Kylo, Leia, Poe, and so many more. Ooh look, there's Phasma! Familiar locations, ominous words from the wise old Jedi himself, and of course, dogfights in space. WAIT! Is that Kylo's helmet in pieces? I can't do the trailer justice by simply writing about it, so I highly recommend you just go right ahead watch it.
Noticeably missing from the trailer was one particular Alliance hero we are yet to see in the sequel trilogy: Lando Calrissian. Fans have predicted that The Last Jedi would feature his return, though unfortunately, it was recently announced by Billy Dee himself that he would not, in fact, have a part in the movie. Sad news, but hey, at least Donald Glover has the character covered for the upcoming Han Solo movie, and there's always Episode IX, right?
I mentioned a poster earlier, well, here it is in all it's spectacular glory: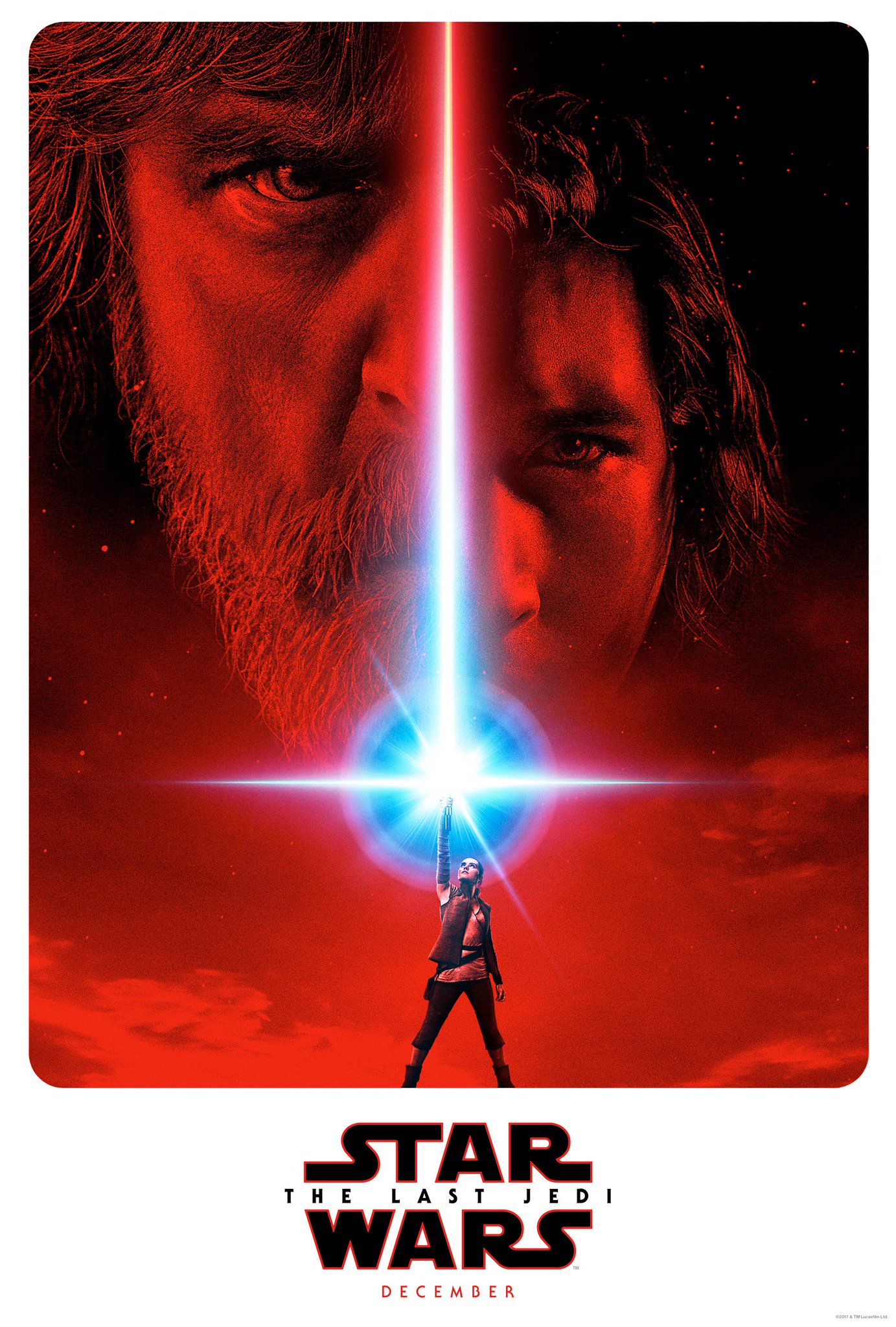 And now, the moment you've all been waiting for, the trailer itself:
Having taken her first steps into a larger world in Star Wars: The Force Awakens, Rey continues her epic journey with Finn, Poe and Luke Skywalker in the next chapter of the saga.
Star Wars: The Last Jedi has an expected release date of December 15th, 2017.
MORE: Watch the Star Wars: Battlefront II Trailer
MORE: #OperationBlueMilk Revealed
Image credits: Lucasfilm, Disney.